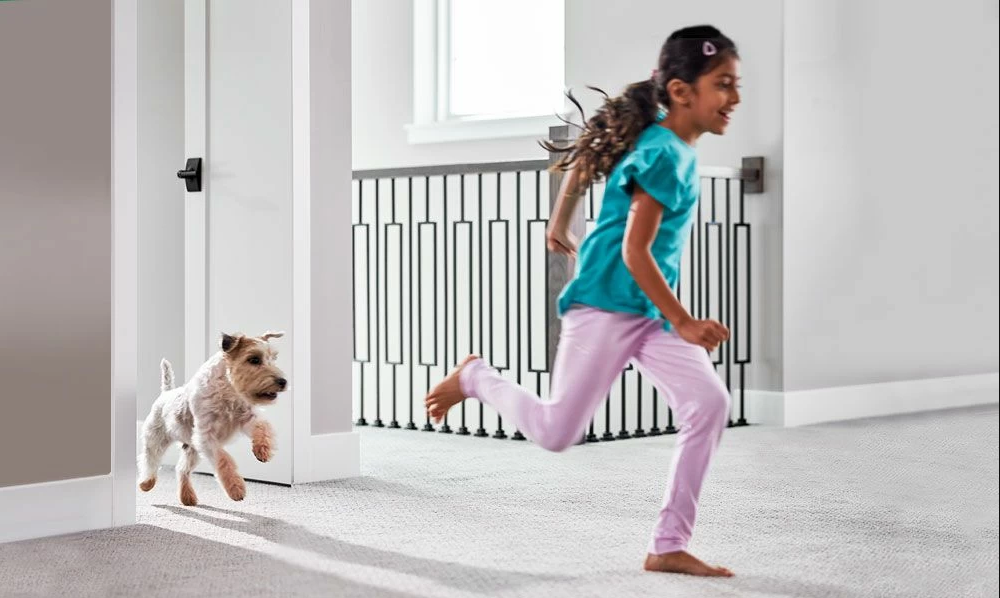 How Do You Clean Commercial Tile Floors in Tampa: Vacuuming or Sweeping?
MONDAY, APRIL 15, 2019
Maintaining clean commercial floors is not just good for the aesthetics of the business premises, but also vital for the safety of both workers and visitors.  You will be surprised to learn that nearly 20 percent of all slips, trips and falls that happen at work places are usually related to dirty floors.
When dirt is not removed, and wet floors are not dried, the occurrence of these work related injuries become high, and they could have simply been prevented through professional tile cleaning. So how exactly do you clean commercial tile floors in Tampa for the best results?
Tile floors are ideal for high traffic areas such as commercial premises because they are tough, durable, low cost and easy to clean and maintain. Besides they have great aesthetic appeal and can blend in with a variety of interior décor styles. To get great results for commercial tile cleaning in Tampa:
Step 1: Sweep or vacuum
The process of cleaning commercial floors will begin by either sweeping or vacuuming the floor to get rid of debris. If there are large pieces of debris on the floor, then sweeping will be ideal since this debris may not be well suited for the suction of the vacuum machine. However, if there are no large pieces of debris after a physical examination, then there is no need to sweep, since you will get better and faster results with the vacuum cleaner.
Step 2: Mix the cleaning solution
With the large debris already out of the way, the next process for tile cleaning in Tampa is to use a cleaning solution on the floors. There are various solutions you can choose to use, but using vinegar, distilled water, and environmentally-friendly detergent are bound to give you great results. Make a similar solution in a bucket and then get the mop ready to do some work.
Step 3: Mop the floor
Use a soft cotton mop cloth with the solution you just made to gently mop the floor, changing the solution each time it gets dirty. In the case of stains on the floor, use a scouring powder, or a solution of water and baking soda to scrub off the stains.
Step 4: Clean the grout
The process of tile cleaning in Tampa will not be complete without giving the grout a thorough cleaning. You will need a brush to scrub the grout and then wash off the dirt using the cleaning solution you just made with a mop. Most people usually ignore cleaning the grout, but the difference between a clean tile and dirty grout will make the entire floor appear as if you did no work.
Step 5: Buff the tile with a dry towel
The final step in tile cleaning in Tampa is to use a dry towel to buff the tiles to remove any remaining water residues to give the floor that final sparkle.
While you clean commercial tile floors in Tampa, be sure to not use any harsh cleaning agents. Depending on the tile, these agents may bleach sections of the floors, making the floor look uneven, dirrty and not visually appealing.
BACK TO BLOGS